Dragon Ball Z: Resurrection F is less than two months away from its August 4th English dub debut in theaters across North America. Texas-based station, CW33, recently did a quick spot on the latest movie where Christopher Sabat, the voice actor for Vegeta, highlighted some of the hard work being put in.
Sabat tweeted the voice recording sessions for Goku (voiced by Sean Schemmel, first picture) and Frieza (voiced by Chris Ayers, second picture) were completed last month.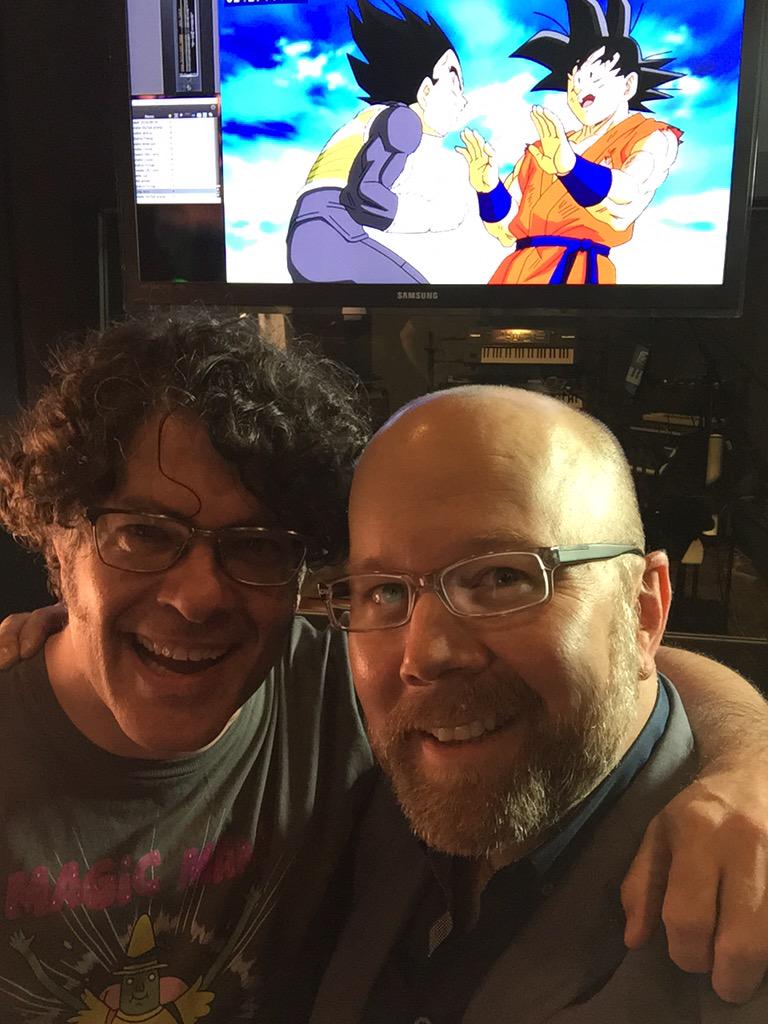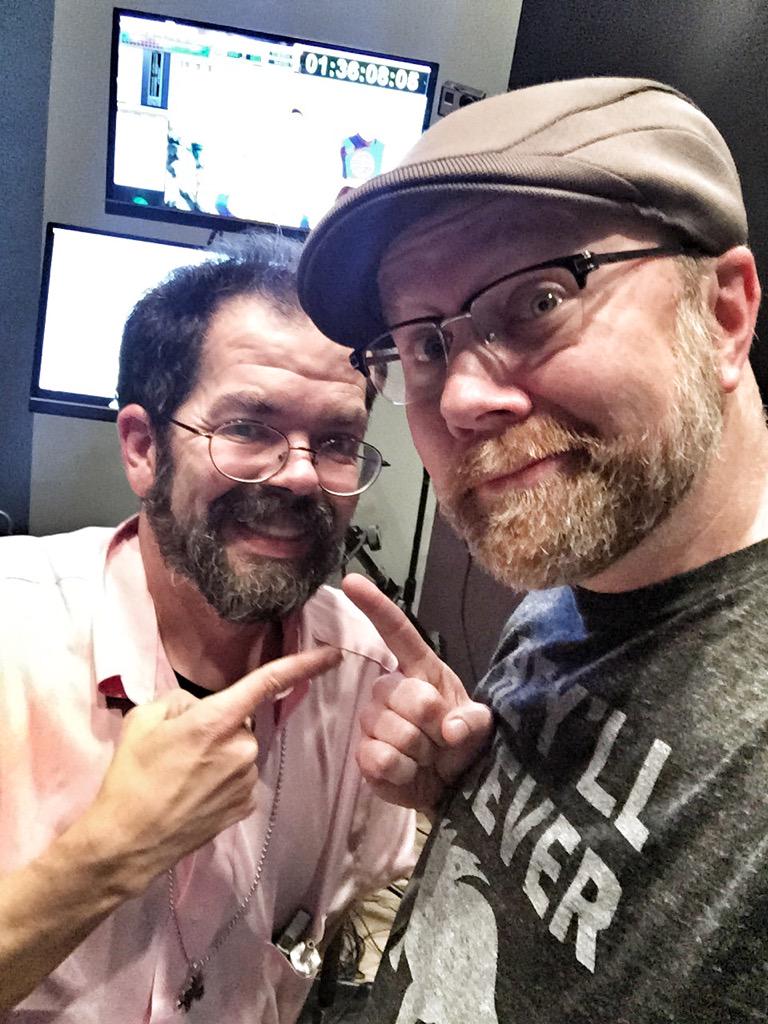 Dragon Ball Z: RESURRECTION 'F' (Dragon Ball Z: Fukkatsu no "F" in Japanese) is the nineteenth featured film in the legendary Dragon Ball series. Dragon Ball Z creator Akira Toriyama wrote the story for the movie as if it were a continuation of the original manga series and previous movie, Dragon Ball Z: Battle of Gods. In the movie, all is well on Planet Earth until one day survivors of Frieza's army, Sorbet and Tagoma, attack. Their goal, achieved: bring back Frieza from the dead with the power of the Dragon Balls! With the worst wish in history granted, Frieza is plotting his revenge against Saiyans. Armed with a mysterious and unrevealed transformation, what kind of surprise power does he have in-store? You'll have to see the movie, which had an official debut of April 18, 2015 in Japan and will play in American theaters from August 4 to 12, 2015.